About Us Chicks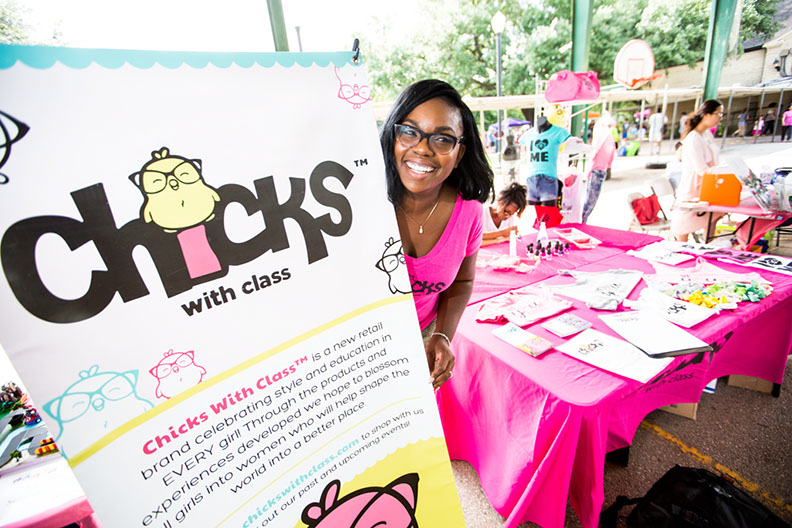 Chicks With Class Mission is to Empower, Educate and Entertain all over the world! 
Chicks With Class™ is a social enterprise with a mission to increase and emphasize the importance of positive body image, self-esteem and confidence in Children through the products and structured services that we have developed and successfully tested. These proven services include Etiquette programs, Celebration Parties and Empowerment programs. Each experience incorporates detailed self-esteem boosting components that have been developed to treat
self-esteem related issues.  Our goal is to positively impact over 100,000 children by 2023. Margo Baines owner of Chicks With Class is a certified children's etiquette consultant through the American School of Protocol. The founder has over 7 years of military training where she has learned leadership, life and social skills needed to propel Chicks With Class.  
Multiple published reports state that teen pregnancy, self-neglect, low academic achievement, violent behavior and suicide are all attributed to low self-esteem. Low Self Esteem is an issue for 75% of children between the ages of 7 to11. 7 out of 10 girls that age believe that they are either not good enough or don't measure up in some way. There has been a 15% increase since 2015 in suicide deaths due to low self-esteem.
Our goal to significantly impact these statistics in the markets we serve by providing children training in proper etiquette and enhancing leadership skills which are tools that they will use throughout their life. Students will also learn about positive body image, self-worth, self-esteem and self-confidence attributes critical to a fulfilling life.  Our internal post program survey shows that parents agree with the positive impact Chicks With Class™ have on children with our enrichment and empowering camps and feel to have their children be a part of it.
At Chicks With Class we also make it our mission to partner with non-profit organizations dedicated to the betterment of society.  We give a portion of all sale proceeds to such organizations so they can also continue their mission to better our WORLD!
If you are part of a non-profit organization dedicated to the betterment of youth and would like to partner with us for a special event or cause send us an inquiry form!